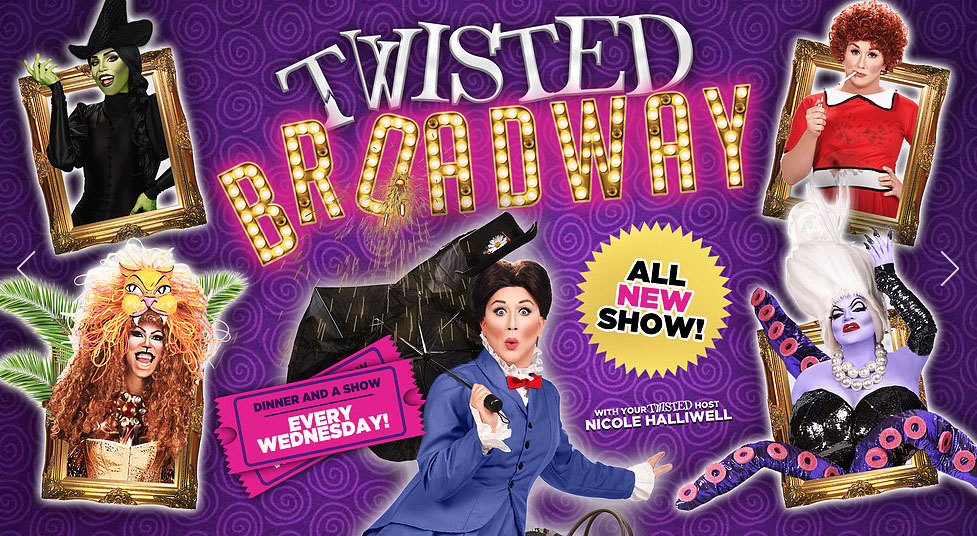 Lips' weekly show "Twisted Broadway" is raising wigs in support of Stonewall National Museum & Archives on Wednesday, August 8. Lips' cast of characters will serve-up great food and fun alongside celebrity guest servers Andy Perrott, Yvonne Rohrbacher, Maria Berei and David Ratcliffe plus a special appearance by Miss Saucy aka Terry DeCarlo.
Hosted by Nicole Halliwell, Lips' "Twisted Broadway" offers guests a unique take on a collection of Broadway's smash hits such as Chicago, Dreamgirls, Annie, Lion King, Wicked, Mary Poppins, The Little Mermaid and more. Funds raised from this highly anticipated event will go directly to Stonewall National Museum & Archives.
Tickets for the event cost $50 for general admission, $75 for VIP, and $600 for a VIP table. Purchase tickets by visiting the Stonewall website at https://www.stonewall-museum.org/event/lips2018.