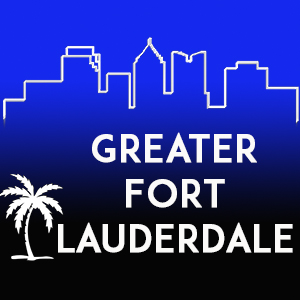 United Way of Broward County's MISSION UNTIED is a recipient of this year's Soldier Rush. On Saturday, November 9, 2019, at the Equestrian Center in Parkland, FL, Fitness on a Mission will host its 5th annual Soldier Rush Obstacle Course Race to raise money for veterans, first responders and those in need in South Florida.
Soldier Rush is a patriotic, military style obstacle course race where individuals and teams of all ages and fitness levels can challenge themselves and finish with a sense of accomplishment. In the spirit of the event participants are encouraged to come out in patriotic themed attire! Formed in 2014 by Manuel Mair, Soldier Rush was started as a community-based race to raise funds to support local veterans and first responders.
As part of the experience, participants must overcome various physical challenges over walls, grass, trail, mud and water for 3.1 miles. SOLDIER RUSH is the epitome of the military boot camp obstacle race. With patriotism at the heart of the event, SOLDIER RUSH gives a real Military Boot Camp experience, testing the endurance, strength, speed and dexterity of its participants in a fun and friendly atmosphere.
Sponsors for this event include Keiser University, Innovative Insurance Consultants, Broward Health Coral Springs, Greenberg Traurig LLP and Eaton Financial Group.
To learn more about the event, become a sponsor or to purchase tickets visit soldierrush.com
About United Way of Broward County's MISSION UNITED
MISSION UNITED is a critical program supporting US military service members, veterans and their families in Broward County by helping them acclimate to civilian life. Key focus areas include employment services, education, health, legal assistance, financial stability and housing support. Through MISSION UNITED, United Way of Broward County is aligning existing services and creating solutions where there are gaps in support. For more information about MISSION UNITED, please call 954-4-UNITED or visit MISSIONUNITEDbroward.org, Facebook or Twitter.
About United Way of Broward County
United Way of Broward County is a volunteer driven, community-based, non-profit organization servicing Broward County for 80 years. United Way of Broward County fights for the health, education and financial stability of every person in our community. United Way of Broward County is the catalyst for change and convener of partnerships that unite the hearts, minds, and resources within the Broward community. For more information, visit UnitedWayBroward.org.
About Fitness on a Mission
Fitness on a Mission is a 501(c)(3) organization that was formed exclusively for charitable and educational purposes and raises funds by promoting educational and fitness events. Funds raised from these events will go towards supporting recognized and qualified veteran charities including United Way of Broward County's MISSION UNITED and Honor Flight. All sponsorship funds raised for the Soldier Rush race are paid to Fitness on a Mission and dispersed to the beneficiary organizations. fitnessonamission.us