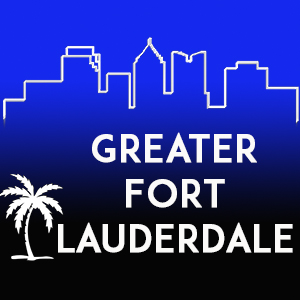 Jan Swartz, group president of Princess Cruises and Carnival Australia, has been selected as recipient of the Seafarers' House International Golden Compass Award for 2017.
The award is given each year to those who have achieved distinction in the maritime world, those whose vocation or avocation has been the sea, or those who have ministered to or otherwise assisted seafarers.
As president of Princess Cruises, Swartz leads the world's largest international premium cruise brand, overseeing a global cruise line and tour company with a fleet of 18 ships that carry 1.8 million passengers annually. The company is part of Carnival Corporation & plc.
Swartz has been with the global cruise line for 16 years. She began in March 2001 as vice president of strategy and business development and held various positions, including senior vice president of sales and customer services for Princess, and sister brand Cunard, and president of Princess Cruises. In December 2016, she was promoted to her newest role.
"Seafarers' House plays an important role in the lives of mariners who come to our shores from around the world. Many of those who work aboard our cruise ships have come to rely on the organization to provide them with the support they need when they are away from their families and friends," said Jan Swartz, group president of Princess Cruises and Carnival Australia. "It is such an honor for me to receive this award from an organization that fills such a critical need for the maritime community."
Swartz, who earned her MBA from Harvard Business School, has been at the forefront of the industry in developing innovative educational programs, including the award-winning Princess Academy and business-building tools for travel agents such as OneSourceCruises.com
She also is president of the Princess Cruises Community Foundation, a non-profit public benefit corporation that provides financial and in-kind support to charity and relief organizations. In this role, she guides the foundation's mission that serves to touch the lives of the people in the destinations Princess Cruises visits, the places where employees are from and through education and preservation of natural and historical global landmarks by responding to disaster relief and supporting global communities' local health and welfare efforts.
In 2015, Swartz was named a Woman of Distinction by the Girl Scouts of Greater Los Angeles at their annual ToGetHerThere luncheon, which celebrates female leadership and inspires emerging leaders.
She also is a member of The Committee of 200 (C200), an invitation-only organization of the world's most successful women business leaders.
"As a female leader at the head of a major cruise company, Jan serves as an inspiration to all women, not only in the maritime industry, but also in the business world at large," said Seafarers' House Executive Director Lesley Warrick. "We are honored to recognize not only Jan's professional accomplishments, but also her leadership role in the philanthropic arena as president of the Princess Cruises Foundation, a role she fulfills with great care and empathy. She clearly fits the model of a Golden Compass winner as an advocate and trailblazer."
Past Golden Compass award recipients include artist, philanthropist and entrepreneur Guy Harvey; President and CEO of Resolve Marine Group, Joseph Farrell; international seafaring hero Captain Richard Phillips; Roberto Giorgi, V.Ships; Dan Sten Olsson, Stena Sphere; Adam Goldstein, Royal Caribbean International; Stein Kruse, Holland America Line; Captain Nicola Arena, MSC Cruises; and Thomas B. Crowley, Jr., Crowley Maritime Corp., among others.
This year's annual Golden Compass Gala is being held May 13, 2017 at the Hyatt Regency Pier Sixty-Six in Fort Lauderdale.  It will begin at 6 p.m. with a cocktail reception and silent auction, to be followed by a dinner, award presentation and entertainment.
For additional information about the gala, tickets, sponsorships and underwriting options, please email events@seafarershouse.org,  call 954-734-1580, or click on the event link.