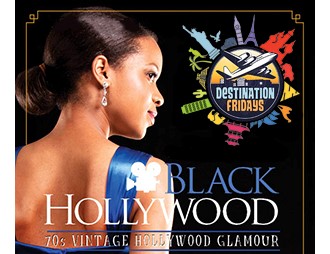 Join us for a special red carpet event – our destination is 1970s Black Hollywood. Black History Month celebrates our perseverance, strength and growth. As we look back on film culture we find the 70s were full of rising & influential Black Stars. Come shine at AARLCCs 21 & up evening event featuring Hollywood glamour, lights, entertainment and more. Dress like the stars and dance the night away – join in our "best-dressed showcase" for a prize.
Journey E Band will take you back to the 70s (they will also perform at AARLCC's Black History Month Block Party on Feb. 16th – save the date for that annual family fun event!)
Doors open at 6:30pm and the excitement continues till 9:30pm. The event is $10, ticket sales are at the door (cash/card) #DestinationFridays
Tickets and additional information available HERE.