Lead Judge: Chef Director John "Jack" Kane -C.C.C.A. C.E.C. C.C.E. C.H.E., is the Program Chair of Culinary Arts at The Art Institute of Fort Lauderdale. Kane has more than 25 years experience in the food and hospitality service industry in a variety of top restaurants and resorts. He was chef instructor at The Art Institute of Fort Lauderdale from 2003 to 2004 and taught bachelor's and associate's degree seeking students. He then went to Le Cordon Bleu College of Culinary Arts in Miami where he was the Lead Chef Instructor.  In addition to his current position at The Art Institute of Fort Lauderdale, Kane currently serves as President of the American Culinary Federation Greater Miami Chapter and intends to begin a student chapter at the college.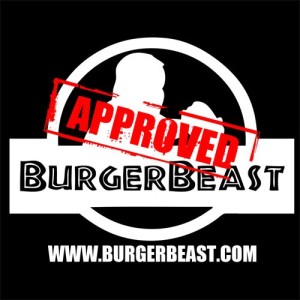 Lead Judge:Sef Gonzalez, better known as Burger Beast, is a respected South Florida Food Blogger, with national reach, who writes about unique food experiences. Although his blog was originally created to find the best burger in Miami, it now represents a publication with the aim to shine light on the often overlooked, undiscovered, and unappreciated culinary gems of South Florida and other noteworthy destinations. Burger Beast has also written for Broward New Times, edible south Florida, The Miami Herald and Ocean Drive Magazine.  Make sure to check out the Press Page.
Chef Wes Bonner – Publix Apron's Cooking School Resident Chef – Wes graduated summa cum laude from Johnson and Wales University in North Miami and was a member of the silver key honor society. He has more than nine years in the culinary field through various restaurants and the hotel industry. Upon graduating Johnson and Wales in 2002, Wes was first employed with the Ritz Carlton Coconut Grove, a five-star, five-diamond establishment. A year later he chose to move overseas and expand his experience with additional education in the pastry arts through Thames Valley University in London. While living in London, Wes joined the staff of the Mandarin Oriental Hotel Hyde Park, and worked in the One Michelin Star restaurant, Le Foliage. After completing school and chocolate courses he returned stateside where he enjoyed developing various skills through restaurants and hotels, including the five-star, five-diamond Four Seasons Resort on Palm Beach. In early 2009 Wes joined the Publix Apron's Simple Meals program while pursuing an education degree that would better support him in his various teaching roles. His passion for the culinary arts combined with his love for teaching paved the way for his success within the Publix Apron's Cooking School. He has a strong and contagious desire for others to enjoy learning how to have fun in the kitchen.
Burgers By the Beach – Jamie Frankel. Founded on October 1st, 2008: The Windy City Burger Club was committed to providing readers with the best analysis of only the finest burgers within the Chicagoland area. The club has now made its way down south to Florida as Burgers By The Beach! They are covering as much of the 561/954/305 as possible. Jamie is the dedicated grill-man of all the family BBQ's. His love for burgers began when he was tailgating at a football game. The smell, the fire, the taste. It all blended perfectly and has now grown into an obsession that has taken on new meaning. Creating a burger social club gave him a way to get his friends together. A couple of friends meeting for burgers. "We should do this monthly." And so it began… Windy City Burger Club was formed. He then relocated to South Florida, so did his love for burgers.
Executive Chef Marc Gruverman – The Capital Grille in The Galleria in Fort Lauderdale. With more than 18 years in the food service industry, Executive Chef Partner Marc Gruverman is responsible for the day to day culinary operations of the restaurant. In addition, Chef Gruverman's hard work and creative talents has earned him a place on the corporate research and culinary development team of  Darden. Chef Gruverman was also awarded Executive Chef of the Year, one of the most prestigious awards in the company. Chef Gruverman graduated with a B.A. Degree from Mercer Uiversity and Johnson and Wales. After graduation he served his internship at the 4-Star, 4-Diamond Boca Raton Hotel and Resort and after an intense training period, he joined Max's South Beach working with his long time mentor Kerry Simon, of the famed Simon's Kitchen at the Hard Rock Hotel in Las Vegas and was then promoted to the position of  Executive Chef  at Mercury in South Beach. Two years later, Chef Gruverman joined and opened Jackson's Steakhouse, where he achieved numerous accolades and awards, including the DiRona award for three consecutive years. After eight years with Jackson's, he made the decision to join The Capital Grille Fort Lauderdale, the award winning steakhouse recognized nationally for dry-aging steaks on premises, professional service and an atmosphere of relaxed elegance. In August 2010, voted  by over 600 fans, Chef Gruverman won the Best Burger in Fort Lauderdale at the First Annual Burger Battle. Chef Gruverman lives and works in the city he was born and raised. A true South Floridian!
Judging Coordinators – Jeri Pryor and Chef Ted Inserra
 AWARDS
☆ Best 'Burger Joint' Burger
☆ Best 'Bar & Grill' Burger
☆ Best 'Knife & Fork' Burger
☆ Burger Nirvana (Perfection!)
☆ Fan Favorite Trophy
☆ Best Burger Trophy